Let's talk about something important called financial abuse. Financial abuse happens when someone takes or misuses another person's money or belongings for someone else's benefit. It's like when a person you know, like a neighbor, caregiver, or even a family member, takes money without asking, doesn't pay back money they owe, charges too much for services, or doesn't do what they promised to do. This kind of abuse can be especially bad for older people, and it's sometimes called elder abuse.
Older people can be attractive targets for financial abuse because they often have assets and regular income. Some of them might be more vulnerable to this because they might feel lonely, have trouble thinking clearly, be physically weak, have health problems, or have lost someone close to them. When elders are taken advantage of financially, it's like they're being robbed of their money and dignity, and it can make their life really hard, and sometimes they never fully recover from it.
Research shows that about one in 10 older people have experienced some kind of abuse or neglect in the past year, and financial abuse is the most common type. They say that the typical victim of financial abuse is between 70 and 89 years old, usually a white woman, and might be physically weak or have trouble thinking clearly. In 2022, victims reported losing more than $3.1 billion due to financial abuse, which is a big increase from the year before.
If you have elderly family members, it's important to check-in with them and make sure they are doing ok and feeling valued.  Be aware of relationships they have with others and who they interact with.  If you help them with their finances, get to know their habits so you can easily spot suspicious changes to the accounts.  If possible, review their financial statements with them from time to time.
At Heartland Credit Union, we are always on the lookout for signs of financial abuse.  We want to make sure you and your finances are protected.  Our staff are trained to look for signs of financial abuse and to act if something is suspected.  We also have Fraud Specialists on staff that are focused on keeping your money and accounts safe. 
You can feel confident when you bank with HCU that we've got your best interests in mind.  We take the time to understand our members, and their needs.  It's the Heartland Way.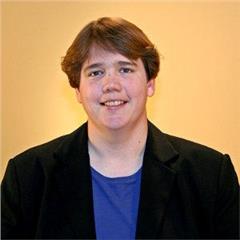 Jennifer Wright, CIA, CUCE, CUERME
Internal Auditor & Compliance Officer