If you've ever wondered about managing your money wisely, making sound financial decisions, or are just looking for some simple budgeting tips, then you've come to the right place.  Welcome to The Way, Heartland Credit Union's blog dedicated to providing you tips and information to help you feel more confident in your financial and personal life.     
The Way will feature posts from HCU staff and our partners about everything from how to manage debt, how to save for a big purchase, avoiding scams, and even how to plan for retirement.  We'll also sprinkle in some things such as career advice, vacation planning, and maybe even how to cook healthy on a budget.  Let's face it, even we get tired of talking about money all the time.   
This is also where you'll find out the latest things happening at Heartland Credit Union.  We'll introduce you to new employees, celebrate anniversaries, and announce promotions.  We'll also let you know about the latest in upcoming events at the credit union, as well as the events we are involved in throughout the communities we serve. 
So, come along for the ride as we build The Way.  Make sure to follow us on Facebook or Instagram to keep up to date with all the latest blog posts.  Hopefully, you'll be entertained, but mostly we hope you learn a thing or two.  Our goal as your credit union is to help all our members experience financial well-being through sound advice and meaningful solutions for your needs.  It's the Heartland Way.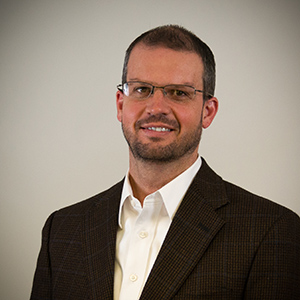 Darren Werth
AVP of Marketing