As a member of Heartland Credit Union, we care about your financial well-being and want to help you plan for the future. One important aspect of being financially prepared is having an emergency fund. Let's look at what that means and how you can start building one. 
What is an Emergency Fund? 
Life can sometimes surprise us with unexpected events like losing a job, facing home repairs, or dealing with sudden illnesses. An emergency fund is like a superhero savings account that comes to the rescue during these tough times. It's money set aside specifically for these unforeseen situations. Think of it as your financial safety net. 
Why is an Emergency Fund Important? 
Having an emergency fund is crucial because it provides peace of mind and a sense of security. Instead of worrying about how to pay for unexpected expenses, you can rely on your emergency fund to help you through difficult times. It's like having a backup plan for your monthly income. 
Where Should You Keep Your Emergency Fund? 
Since you might need to access this money quickly, it's best to keep your emergency fund in a safe and easily reachable place. A Savings account, Investment Share, or Money Market at HCU are three great options.  They're secure, provide a good return on your funds, and ensures your money is there when you need it. 
Short-Term and Long-Term Emergency Funds 
Sometimes, emergencies come in different sizes. For smaller, immediate expenses like fixing your car or replacing a laptop, you can use your short-term emergency fund. This fund should be easily accessible with a debit card, so you can quickly cover these unexpected costs. 
For bigger, more serious emergencies like natural disasters, medical bills, or job loss, your long-term emergency fund comes into play. This fund can take a little longer to access, but it earns more interest, which means it can grow over time. 
Start Building Your Emergency Fund 
You don't need to wait to start building your emergency fund. Even if you can only put a small amount aside each month or pay-period, every little bit helps. You can set up automatic deposits from your paycheck into your savings account, so you won't even miss the money you're saving. 
Remember, the sooner you start, the more time your emergency fund has to grow and protect you when you need it most.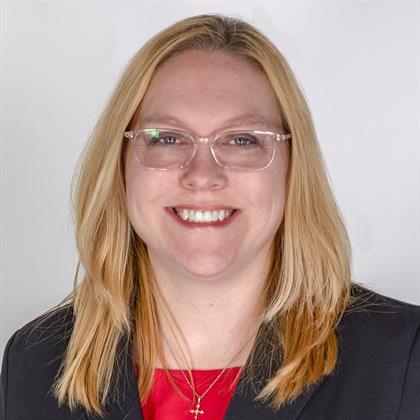 Janell Mendenhall, CCUFC, CUDE
Financial Counselor