Our self-help switch kit makes it easy to switch your checking account.
Switch Kit
It's not always easy to switch bank accounts. But whatever your reasons are for wanting to, Heartland is here to make it easy as can be. Our self-help kit makes it stress-free to prepare for the switch to any of our great checking accounts.

Our Switch Kit helps you get everything organized so you're ready to switch your account to Heartland.

You'll have everything you need to transfer your direct deposit, change any automatic withdrawals, even close your account at your old financial institution.

We make switching as easy as possible by providing you a $1,000, 90-day no interest loan* so you can get everything in order and money moved around, when it's convenient for you.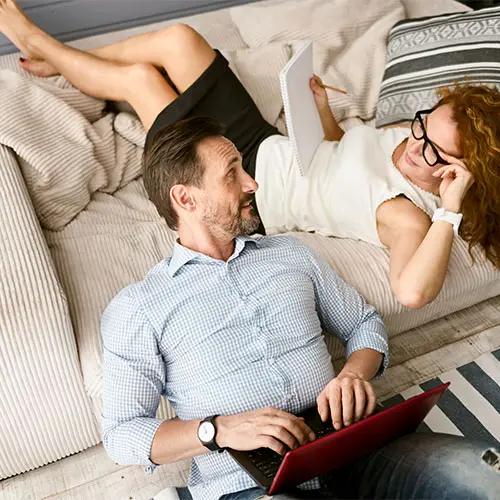 Our Switch Kit makes switching easy
Forms for changing all your automatic deposits and payments
Account closing forms for your old financial institution
Personal help if you run into any challenges along the way
No interest transition loan to make the switch even easier
*90 days zero interest transition loan for qualified borrowers under standard credit approval. Regular lending rate for tier will go into effect at 91 days if the loan is not repaid in full.
Switch Kit