Level Up with Smart Start Savings
Youth Savings Account for Ages 12 and Under
Introducing Smart Start Savings
Our new Smart Start Savings account is designed to help our youngest members learn money basics and smart savings habits that will last a lifetime.  Start your child on the path to financial well-being today.  Visit your nearest branch or apply online to open a Smart Start Savings account for your child today.

Savings Boosts
It pays to save with Smart Start! To reward kids for building smart savings habits, they'll earn $1 for every $20 deposited*.  Kids even get a birthday card with a special gift every year.  

Digital Tools
Transfer your child's allowance directly into their account, help them deposit birthday or holiday checks, and teach them how to track their savings with HCU Digital Banking.

Game-Changing Resources
Empower kids with the knowledge they need to take control of their savings quest.  We're also here with advice on helping you prepare for your child's future. 
Click here to learn more.
Features & Benefits
$1 bonus for every $20 deposit
Dividends paid on all balances over $25
Birthday card with surprise gift
Certificates available with a $100.00 minimum opening balance
Available for children 12 and under
OPEN AN ACCOUNT
Powerup Your Child's Financial Future
Smart Start can be more than just a savings account.  It's the first step toward financial well-being for your children.  Check out these fun and informative videos about money basics.  Then fill out the form to have an HCU representative contact you about a Smart Start account, or even for help with saving for your child's education.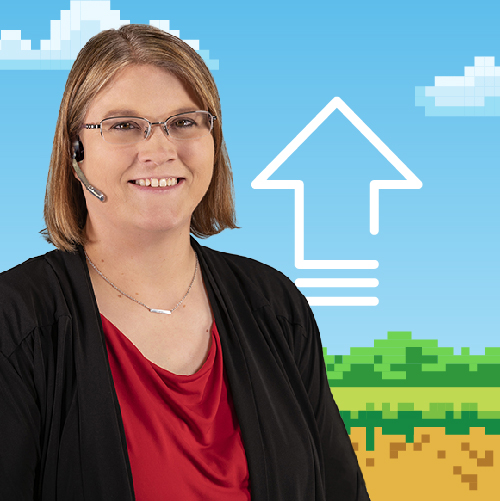 Contact an HCU Representative
*Savings bonuses capped at $100 over the lifetime of the account.  Bonus will be posted to account on the last day of the month. Annual Percentage Yield of .05% paid on balances over $25.