No down payment? No problem.
Home loans with 100% financing and no PMI.
Heartland 100 Home Loans
We understand that saving for a down payment isn't easy. HCU makes getting into your new home easy with our 100% financing option.  Plus a Heartland 100 home loan doesn't require Private Mortgage Insurance (PMI). From pre-approval to closing, our Real Estate Loan Consultants will work with you through the entire home-buying process.
A Heartland 100 Home Loan provides 100% financing for qualified buyers.  Get into your new home now.

Heartland Home Loans are available with 30-year fixed rate terms so you know how much your house payment will be.

We do not require Private Mortgage Insurance with a Heartland 100 home loan, saving you money every month.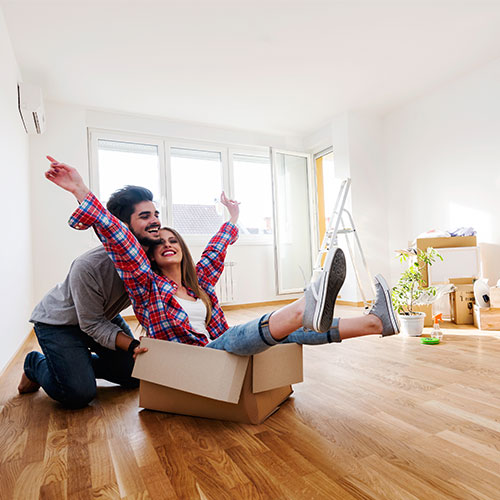 Heartland 100 Home Loan Features
$0 down, 100% financing
No Private Mortgage Insurance (PMI)
Fixed-rates with 15, 20, and 30-year terms
Great option for first-time buyers or someone buying their dream home
Perfect credit not required
Apply online for your HCU home loan, visit your nearest branch, or call our eBranch at 800.428.8472 to get started today.
Apply Now