A construction loan from HCU can make your dreams a reality.
Construction Loan
It's time to build your new home and you're shopping for the right home loan. We have years of experience in this field. We'll help with a loan that has very competitive rates and a smooth process. Then we'll refinance your construction loan when you complete the build.

To make building your new home a little less stressful, our loans feature interest only payments while you're building your home.

As a full-service home loan provider, we make it easy to go from your construction loan to permanent financing with terms you'll find easy to understand and easy on your budget.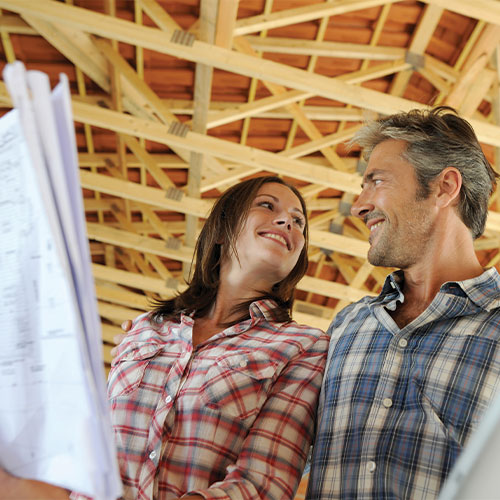 Construction Loan Features
Interest only payments during construction
12 months to build your home
Smooth transition to permanent financing
2 draws per month makes home construction more efficient
Apply online for your HCU home loan, visit your nearest branch, or call our eBranch at 800.428.8472 to get started today.
Apply Now