Heartland Wealth Strategies.
Helping you define wealth.
The Wealth Management Team
Wealth can mean different things to different people. But most importantly, what does it mean to you? At Heartland Wealth Strategies, we'll help you define, plan for, and pursue your definition of wealth. No matter where you are in life, our wealth management team will create manageable strategies to help you strive for your financial goals. We'll always be focused on helping you strive for financial prosperity, regardless of the size of your investment account.

We provide access to a range of investment products to help you develop your portfolio and plan for a successful retirement.

Helping you develop a comprehensive plan to address investments, insurance, tax management, and more.

Insurance is a part of your solid financial plan. You can take comfort in knowing you and your family have peace of mind, regardless of what happens.
Our advisors offer
• Education funding
• Insurance
• Investments/Brokerage
• Retirement Planning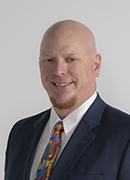 Monte Cross leads Heartland Wealth Strategies. Monte has been in financial services for over 19 years.  As a Financial Consultant, Monte is registered to handle all investment and insurance needs.  No matter what the life situation is, Monte will help find a strategy tailored for every individual.

"Whatever your goals, whatever your dreams may be, I can help develop a strategy that aims to help take you there."
Contact Monte
Monte is registered to transact securities business in: AZ, AR, CA, CO, FL, GA, IN, IA, KS, LA, MI, MO, NC, NE, NJ, NY, OK, SD, TX, VA, WA, & WY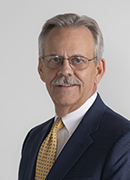 Vic Edwards has over 30 years of financial services experience. He is committed to offering personal service and trusted guidance to help you pursue your financial goals.  "My job is to help you define your goals so that we can create a personalized plan using the investments tools suited to help you pursue them."
Contact Vic
Vic is registered to transact securities business in Kansas, Missouri, and Arkansas.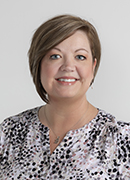 Brooke VanDegrift  is the Administrative Assistant for Heartland Wealth Strategies and has been with the company for 5 years.

"I am committed to providing the highest standards of member service at all times. Efficiency, integrity, and dependability are attributes I strive to achieve for every member, every time."
Check the background of investment professionals associated with this site on FINRA's BrokerCheck.