Credit Score Manager puts you in control.
Credit Score Manager
With Credit Score Manager, you'll have instant access to your credit score and credit report, along with personalized tips on how to improve your score or maintain an already great score. Found inside HCU Digital Banking, it gives you access to all the information you would find on your credit file including a list of open loans, accounts and credit inquiries, all without impacting your credit score.  Credit Score Manager is another way we're helping you manage your financial life.

It's the Heartland Way.

Just click the "get started" button on Credit Score Manager inside HCU Digital Banking.  You'll get complete access to your credit report, without affecting your credit.

Create fraud and identity protection alerts that are sent right to your inbox.  If someone tries to open credit in your name, you'll know about it.

Learn what makes up your credit score and what it takes to improve it.  You can even simulate positive and negative choices and how they will impact your overall credit score.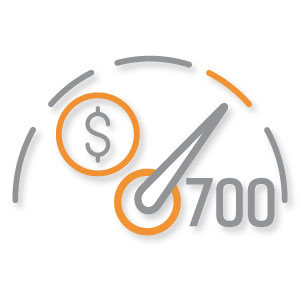 Credit Score Manager Features
Free inside HCU Digital Banking
Daily access to your credit score and full credit report – without negatively affecting your credit score
Fraud and identity protection with credit monitoring email alerts
Credit score simulator to see how specific actions could impact your financial health
Personalized tips to improve your credit score
Money-saving offers on new and existing loans with HCU
No extra apps to install – it's within your HCU Digital Banking
Log in to Digital Banking