A Home Equity Line of Credit isn't just for home improvements.
Flex Home Equity Line of Credit
You need money and your home may be the solution. With a Flex Home Equity Line of Credit, you can make improvements to your home, take a trip, or pay for college or a wedding. And it's a line of credit that is always available.  It's your home. It's your equity.  It's up to you. We're simply here to help you flex the muscle in your home to accomplish your dreams.

Open a new Flex HELOC.  We'll help you save money right from the start.

Pay down your balance as fast as you want, or take advantage of interest only payments on your Flex HELOC if you need to save a little money from time-to-time.

Using your Flex Home Equity Line of Credit is simple.  Access funds inside HCU Digital Banking, call our eBranch to transfer funds, or stop by any Heartland Credit Union branch.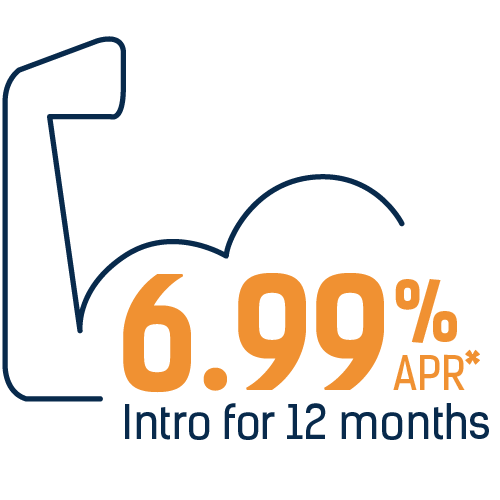 Flex Home Equity Line of Credit Features
Borrow up to 90% of the value of your home
Payment terms up to 180 months on your balance
Interest-only payments with the flexibility to pay more
Access funds from your master line of credit at any time
Convenient advance options - Access funds online, via mobile banking, call us or stop in
*Annual Percentage Rate. Membership required.  Subject to credit approval.  6.99% introductory APR will be in effect for the first twelve months after your line of credit is opened. Upon expiration of the introductory rate, all balances will accrue interest at the variable standard APR, which can range from Prime minus .01% to Prime +.99%, using the Wall Street Journal Prime Rate (currently an APR of 8.50%) not to exceed 18% at any time, with a floor rate of 3.25%.  Information accurate as of 11/27/2023. This offer is available to new Home Equity Lines of Credit only and is subject to change without notice. No application or origination fees for qualifying members who have active checking with direct deposit.  $99 origination fee for non-qualifying accounts. Normal third-party fees for appraisal, title, and taxes apply.