Reach Your Financial Goals One Step at a Time
With a little help, you can experience financial well-being.
Financial Education Center
As your trusted financial partner, it is our job to provide solutions that meet your needs. We also want you to be well-informed about your finances and how to best manage them. That's why we have trained financial counselors ready to meet with you and discuss your specific needs, as well as free online resources to help you experience financial well-being.

Experience Enrich from Heartland Credit Union
Enrich is a fun and interactive online resource you customize to fit your money personality. You can establish a financial health score, and access interactive tools for budgeting, saving, career growth, and more.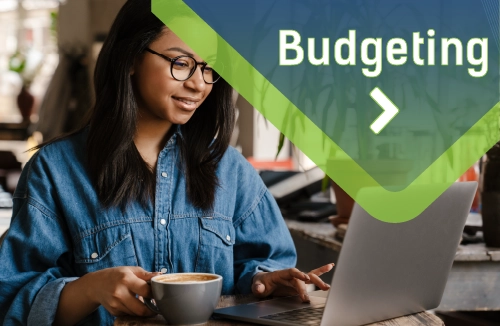 Everything You Need to Know about Budgeting
If you've never created a budget before, the task can seem daunting, especially if you are trying to dig yourself out of debt or become financially stable. Ironically, when you're just starting out or digging yourself out of debt are the times when budgeting is most critical.
What Should I Budget?
Even if you aren't currently facing money problems, it takes just one bad day or unexpected expense (like a car or house repair, medical bill, etc.) to find yourself scrambling to pull together funds. With budgeting, you can have a safer financial future.
Read the full article on Enrich

Online courses explain why budgeting is a crucial component of any financial wellness effort and what should be included when building a budget. 
Learn how to build a budget today.

Use the Enrich budget tools to build your budget to set goals, plan for expenses, and keep your finances on track.
Give it a try.

Improve your money skills and enter to win - in 10 minutes or less! Every month, two winners will be chosen to each win $500.
Enter today!
Meet with an HCU Financial Counselor
If you would like one-on-one help in reaching your full financial potential, fill out the form below and a member of our staff will contact you.