Home Loans for our heroes.
VA loans can help our military men and women get into a new home fast.
VA Home Loan
You've given everything for your country, now it's HCU's turn to give back. Our VA loans feature 100% financing for active duty or qualified spouses. These loans offer financial flexibility and could be a great fit for those with past credit issues.

VA Home Loans have options for 100% financing, which means you don't have to save up for your new home.  It makes getting your new home much quicker.

VA loans do not require PMI, which will save you money every month on your mortgage payment.

Sellers can contribute up to 4% towards closing costs, another great way to help you save money.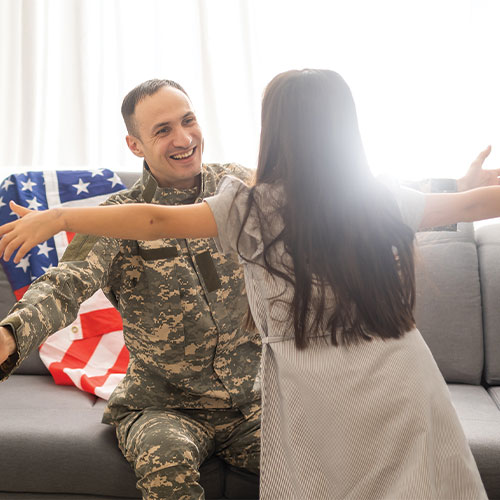 VA Home Loan Features
100% financing available
Seller can pay up to 4% of closing costs
No restrictions on amount of financing or where you can purchase
Fixed and adjustable rate mortgages available
Available for qualified veterans, active duty personnel, or qualified spouses
Apply online for your HCU home loan, visit your nearest branch, or call our eBranch at 800.428.8472 to get started today.
Apply Now